My sister, Grannie Annie (is that just the cutest moniker?) has lived in the same little town for the last 37+ years. Her little town reminds me of the little town we grew up in; there is just that very rural, easy feel when I go there. I've been visiting her there since 1975. I've landed at her house in happy times and times of greatest distress but it's always the same... I have the feeling that I am going home! There is just a wonderful quality to the light (I think not only physical light, but spiritual light) that resides in their home. Now that we only live 2 hours away I get to see her with greater frequency.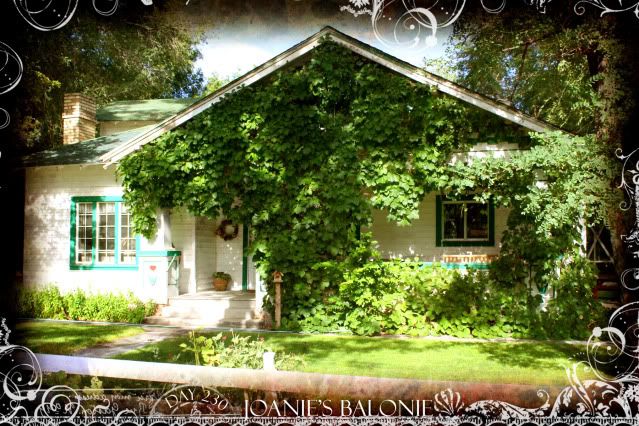 JOURNALING PATH- JSprague_4-squareTemplate BRUSHES- RhonnaFarrer_2ps_SnapShotFrameKit, FONT- Felix Titling ACTION (A2D)_Lomo V_2 TEXTURE- Hellfire, experimental_grunge 4
Today we made a little (ugh... not so little with rampant allergies!!) down to her neck of the woods. We took the circuitous route via Black Rock, complete with dirt road, Millard and Minersville (Hwy 257 south from Delta) and ended up at Grannie Annie's just in time for dinner. We had a short 3-hour visit before having to leave for home.
What a blessing to have a sister so close...