Funny story...
Gordon comment this morning that Harley was starting to shift his loyalty and preference to me. I told him that he needed to just spend more one-on-one time with his dog. His response was, "You don't!!
I stuck my head around the door of the laundry room while doing my
*everybody-loves-little-Joanie-why-wouldn't-they?*
face.
He replied in humorous disgust, "That makes me want to take a picture of you and draw a moustache on it!"
I laughed and knew exactly what my blog post would be about today!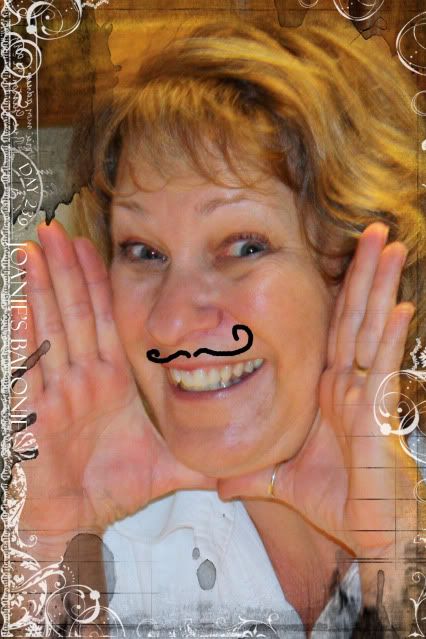 One of the reasons this was so funny is that Gordon used to think it was great sport to come home from work as an Air Traffic Controller with his permanent ink work pens in his pocket and draw moustaches on our little children!! I think he did it just to vex me and delight the kids! What a funny daddy! Here are my darling little cherubs in March 1987 with their Daddy-art faces.
JOURNALING PATH- JSprague_4-squareTemplate BRUSHES- RhonnaFarrer_2ps_SnapShotFrameKit, FONT- Felix Titling ACTION- DPMoms Perfect Workflow TEXTURE- kimi overlay edge 1, KPertiet_FreshlyWornPhotoBrushes-5
I just have one final question... where did these sweet little babies go?