OK, so Deb gave you all a wonderful hint! Yep, it's a deck... and what a *heck-of-a-deck* it is! Kevin is so handy!
So here is the before... this was our old porch and it was literally falling down. I think it must have been built when the house was16 years ago. One of the steps had broken in half lengthwise and the railing were falling off.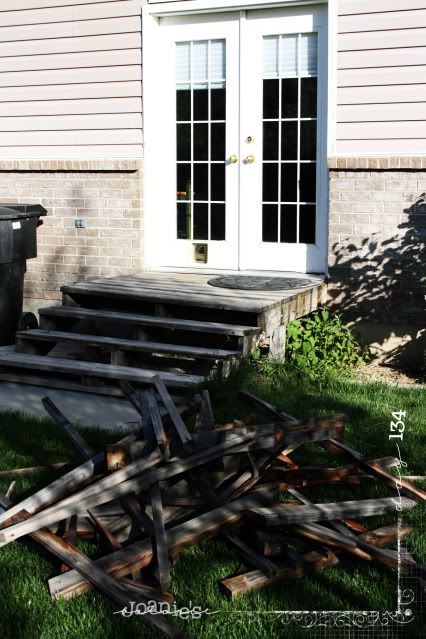 Kevin was so hammer happy that he start the demolition before I got a real before shot! And here is a shot of the
toolman
himself... complete with the *
tool-belt-hike-up-manuver
*. I caught this shot just at the right time.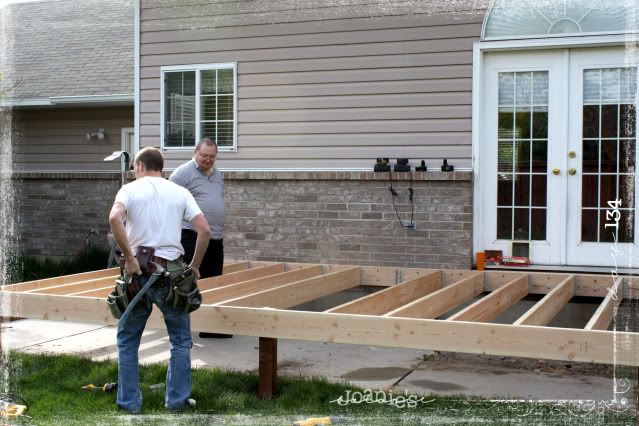 Most of the decking is down, but you'll have to come back tomorrow for that one!