This last week while Kevin was working on the deck I've put in considerable time in the yard.
Today's task was to trim up some of my trees in the front yard. Last year we bought a small chainsaw type trimmer on a pole so I can reach up to the high branches and still remain on the ground (always a good plan). I don't have any special training to do this kind of trimming, but I know what I want the end result to look like, and I've watched how others who know what they are doing and copy them, so I selectively remove the branches that aren't part of the plan.
My very favorite shade tree (see, I have to qualify that favorite) is the Globe Willow. I've planted one, or more, at each house we've lived in since 1988 (hmm, 21 years). I love how they resemble a ladies' full skirt swishing in the wind.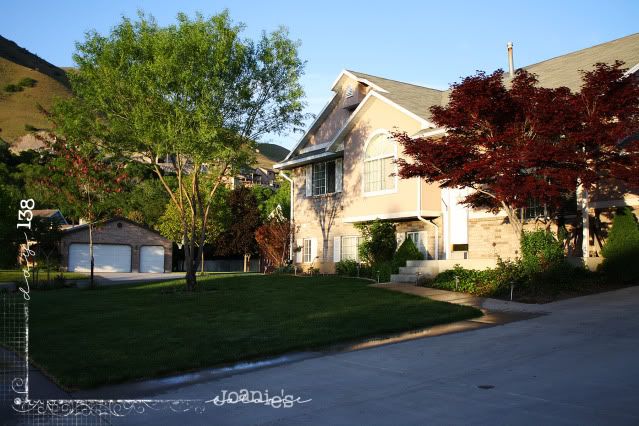 I will never forget how I felt when I drove past my old house on Apollo Ave after we'd moved and I saw that the new owner
HAD RUINED

MY

TREE
!
Well, I thought he had. But as I watch through that summer and subsequent summers I found that this new owner, who I found out was a landscaper, really knew what he was doing. He knew that master plan for that tree. This is a photo of my almost 20 year old Globe Willow. Isn't it beautiful? But my first thought was that he had ruined it.
We all know that analogy about the Master Gardener who trims and prunes us... and frequently it hurts and we don't like it one bit and we feel that we must have been ruined. But if we just wait a few years, or decades, we see the Loving Master sees the big picture... He knows the Master Plan!