This year I've planted a plethora of Gerbera daisies. I just love their happy little faces. But I've discovered another wonderful thing about Gerberas... they make a wonderful cut flower. I put some in this little milk jug that we used when I was a girl and they've stayed beautiful for a week.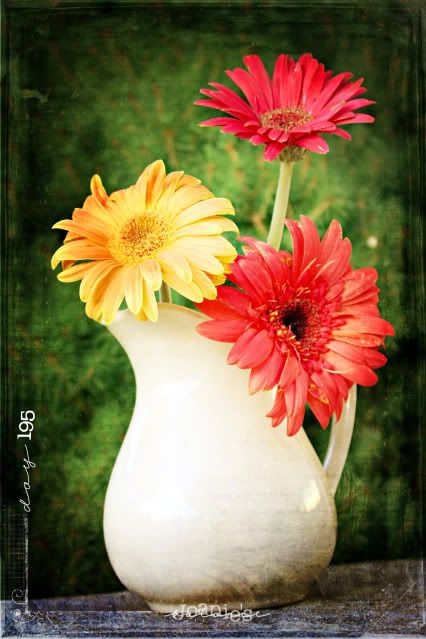 FONTS- Problem Secretary, CK Cursive, BRUSH- KPertiet_LedgerFrames, ACTION- DP Moms Perfect Workflow action, TEXTURE- Old & Grungy Film textures 2, memories_01
This is also one of my class assignments. I'm not even beginning to keep up, but that is ok, I'm having fun and that's the important part.