Today's assignment was to selective recolor a photos (actually bring back color to a black and white by using a layer mask) As soon as I saw this photo of Camille I knew I had to focus in on her beautiful green-with gold-brown starburst eyes.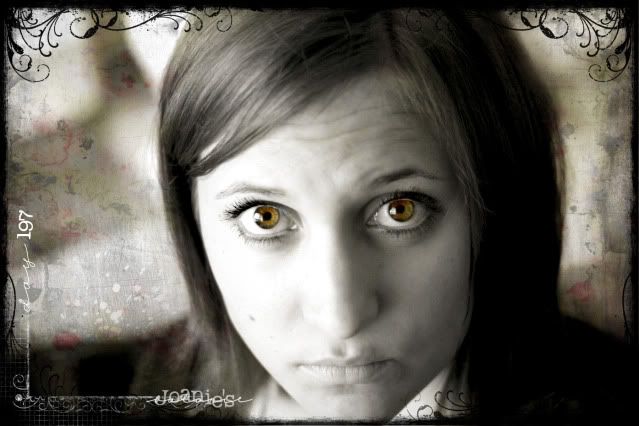 FONTS- Problem Secretary, CK Cursive, BRUSH- KPertiet_LedgerFrames, BA_photomask01a TEXTURES- Chaotic Soul by Ghostbones, grunge2_0002
I had fun adding texture layers as well. I left just a hint of color in the second layer. What fun on this photo of my beautiful daughter.