I've said many times what a lovely place Springville is. In so many ways it has felt like moving home. There is such a feeling of community, belonging and neighborhood here. As a funny aside we had a meeting last night to form a neighborhood watch and I came home from it saying... that is what we already do... we watch out for and take care of one another.
There is one lovely family that lives at the end of our street (2 doors down) in their backyard is a beautiful spring-fed pond with enormous trout (that they feed dog kibble!!!) Because if it's beautiful location many people ask them to use their backyard (that adjoins 3 other beautiful yards) for weddings and/or receptions.
Tonight was one of those nights. A dear friend's son got married and I went for the reception. I loved the colors the bride chose... bright turquoise and lime green. One of the first things I say was this pair of heels deserted on the deck! The image just caught my imagination...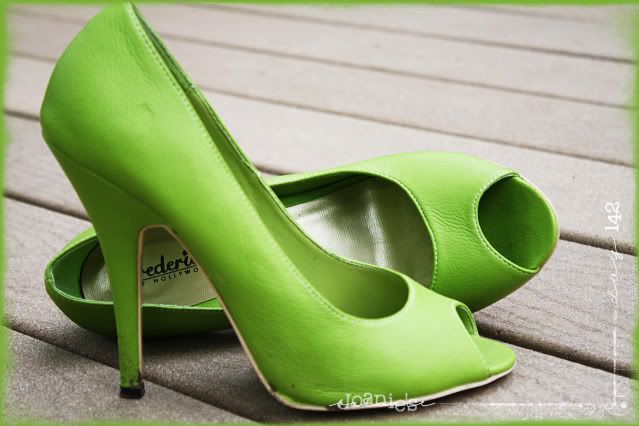 Not long after that I found the owner of those cute shoes... the very cute (and talented) sister of the groom who took the photos AND made the wedding cake!
How cute is this cake???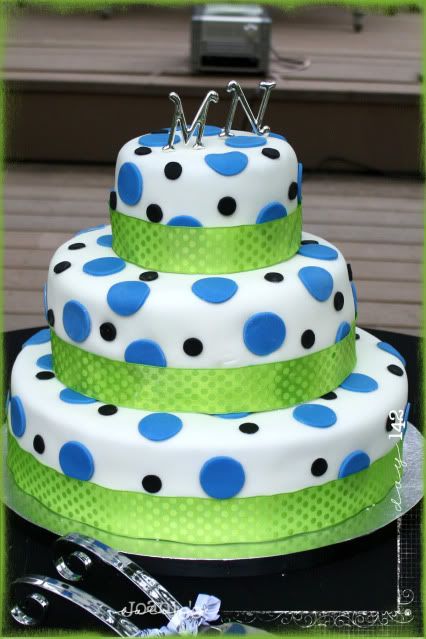 And last, but certainly not least on their happy day... the happy couple.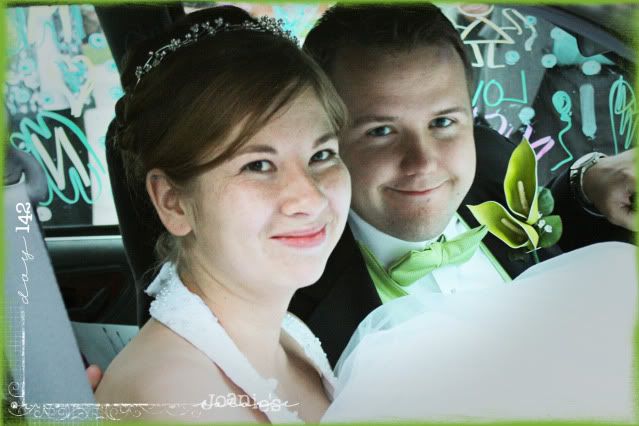 FONTS- Problem Secretary, CK Cursive, BRUSH- KPertiet_LedgerFrames, Inked Edge-NRJ_TEA_OVER