Ahh, this is what I love... family dinner at Grammie's house! And tonight we got to use our wonderful new deck. The weather was very cooperative, the high 70s, with lots of shade for our SE facing deck. I made chicken on the BBQ, the kids brought salads and we had a lovely feast. Is there anything better than enjoying your family... children and grandchildren gathered 'round? Well, not for me... I love it.
All the family gathered on the deck for dinner.
The chicken was naughty... it got put in jail! (Protective custody!)
Yummy dinner...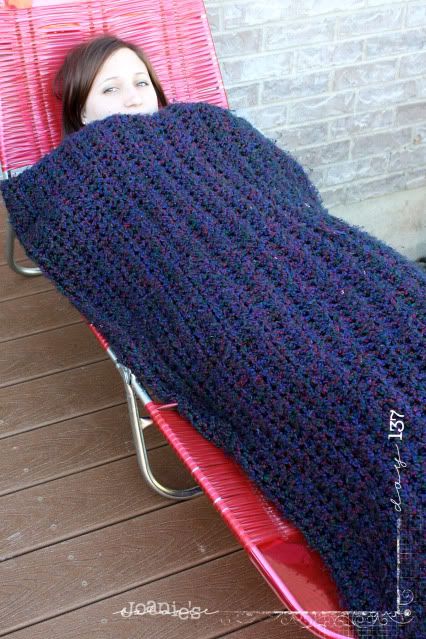 After dinner Camille was chillin' and got chilly!