Yesterday at the reception there were lots of children but some of them particularly caught my eye. I love to photograph children... they are so honest with their feelings and it shows on their darling little faces.
Here are some of my favorites -
I've wanted to try panning (following a moving object that is in focus while the background is out of focus thus showing the movement). I had a perfect opportunity... this little cutie was trying to swing herself. I asked her if she would like me to swing her (what... am I crazy... of course she did!!) I told her I was going to take her photo while she was swinging... could I have asked for a more photogenic little girl?
I made friends with this little guy when he dumped his plate of cashews on the grass. I asked him if he would like a cup so he wouldn't drop them again. After we'd picked them all up he climbed right up in the empty chair by me to finish them. I'd made a friend! Love his brown eyes...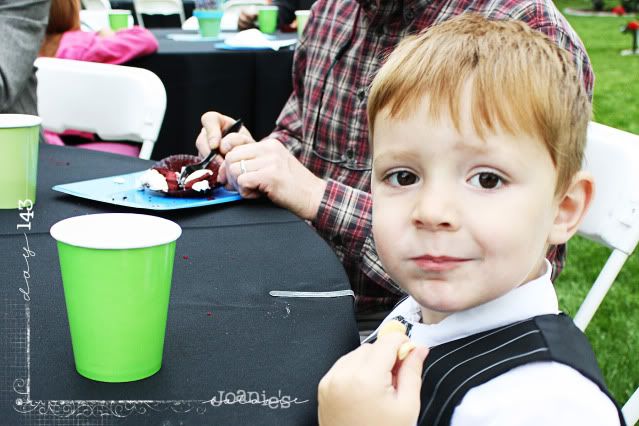 Blue-face-crew
-boy cracked me up!! The party favors were candy sticks. As you can see... this little guy got a blue one...
ALL-OVER-HIS-FACE
. How could you resist a face like this?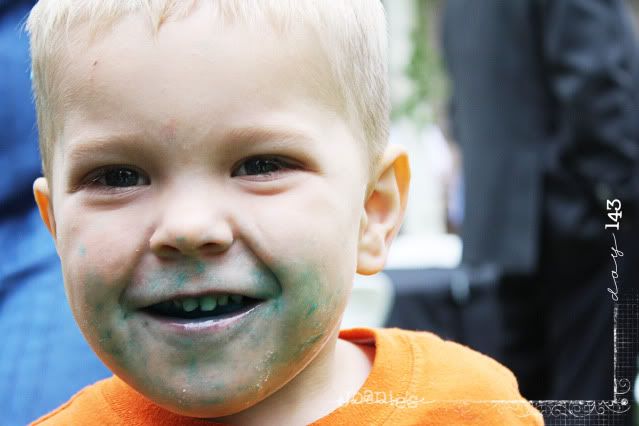 And my last little friend of the day is this tousled-haired boy... he only made a brief appearance... just long enough to make sure that Grandpa got him a cupcake! Can't you just see the anticipation in his eyes? Grandpa gave him a bite and then they were off home (one of the adjoining houses).