Remember when you were a child and used to pick the puffy dandelion heads, make a wish and then blow? Do you ever wish for those days again... when life wasn't so complicated? or hard? Yeah, me too...
Yesterday one of our little 12-year-old deacons got up to bear his testimony in church. He said, "Yes, I've had an interesting life. I've had lots of trials. People keep leaving (sister married, brother just left on mission) and people keep coming (he is one of 12 children)". Then he said something that was wise beyond his years. "When you have trials (sweet boy, doesn't know about real trial yet) you either learn how to help yourself or you learn how to help others."
Wish it was that easy!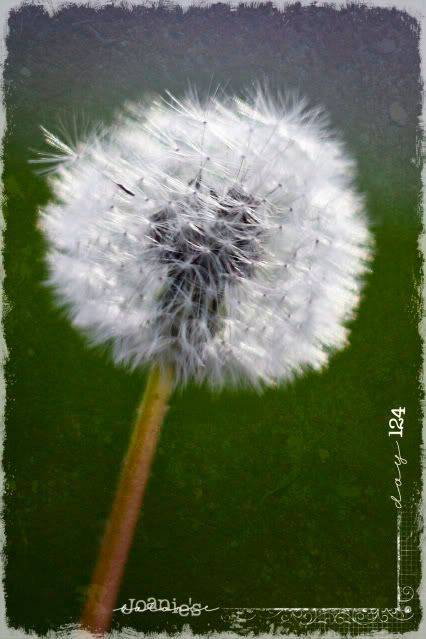 FONTS- Problem Secretary, CK Cursive, BRUSH- KPertiet_LedgerFrames, kimi inked edge, jb's red moss texture