We all know the song
12 Day of Christmas
. Well, today I didn't have a partridge in a pear tree but a QUAIL!
These fat little cow-lick-birdies have frequented our neighborhood since we moved here. I've watched them
walk
all over the place (parading in single file like they are playing "We're following the leader"!
Yes, I knew they could fly... but I just didn't expect to find one up in a pear tree!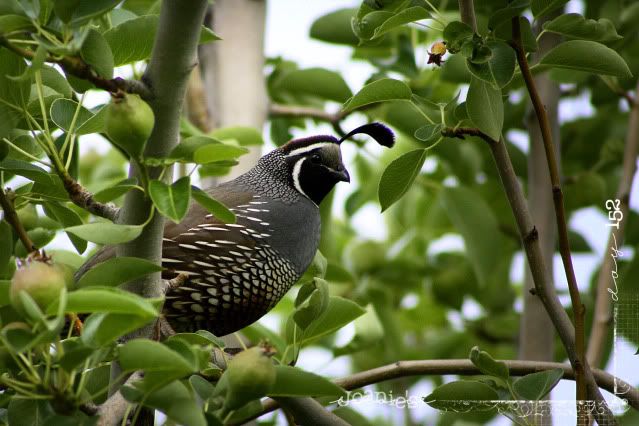 I was out sitting on the deck taking my late lunch break from yard work when I heard that silly quail proclaiming to the neighborhood that he was up a tree! I watched him for a while. He was very cooperative and let me take lots of pictures of him (32 to be exact). He couldn't quite figure out the shutter sound. When he turned his back on me after about 5 minutes and I spoke to him he flew off to a more distant tree and continued his calling.
What a treat!